Is the Nissan Rogue AWD?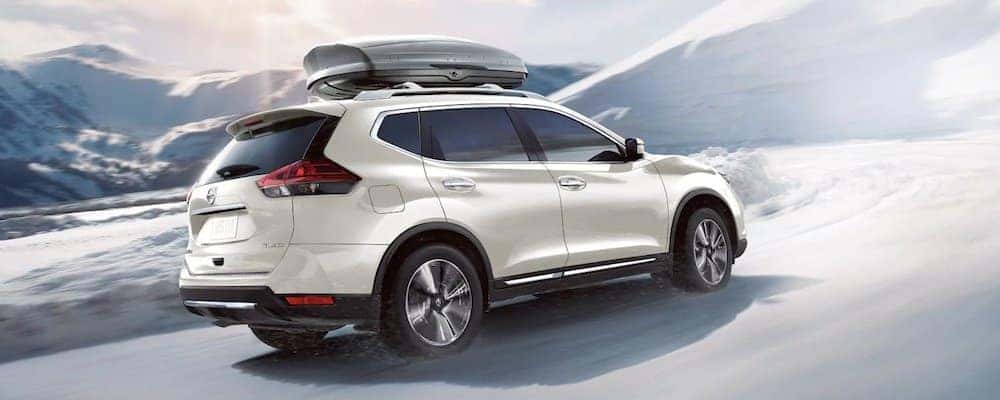 At Suntrup Nissan, we're frequently asked: "is the Nissan Rogue AWD?" Have you've been looking for an all-wheel drive Nissan Rogue? Every driver in the Saint Louis region wants a vehicle that can handle snow, mud, and other sorts of inhospitable terrain. So, if you've started to explore the new Nissan Rogue, and you're wondering, "is the Nissan Rogue AWD," we're here to answer you with a resounding yes! Although this feature isn't offered standard, drivers can rest assured: Intelligent All-Wheel Drive is an optional upgrade right from the start. 
Are you ready to learn more? Our team at Suntrup Nissan is ready to help whether you're looking for an all-wheel drive Nissan Rogue or if your AWD light is on. Our Nissan Rogue experts will help you learn everything you need to know!
Nissan Rogue AWD Lock Feature
When you're looking for an all-wheel drive Nissan Rogue, it's important to understand all your features and functionality. Nissan SUVs are distinguished by a unique AWD lock feature, which syncs up the front and rear wheels in order to maximize traction on particularly rough roads. When your Nissan Rogue AWD Lock is turned on, a small light illuminates the AWD symbol in your instrumentation cluster. Here are a few things to note when employing the system:
Nissan AWD Auto is designed for normal pavement, slippery roads, and high speeds. Nissan AWD Lock is designed only for especially rough terrain, traversed at low speeds. Switch between the two with the press of a button.
Nissan AWD Lock functions only at speeds of 18 mph or fewer.
You may also experience an AWD error in your Nissan Rogue. If you accelerate beyond 20 mph when AWD lock is active, it will disengage automatically.
If your AWD warning light comes on, Nissan recommends that you stop and let the engine idle until the light goes off. Then, you may continue driving. If it happens often, you may want to have your system checked by a local St. Louis Nissan dealer.
This feature is perfect for when you're enduring especially rough terrain or inclement weather. When you take home an AWD Nissan Rogue, it'll come in handy if you need to traverse off the roads of St Charles.
Nissan Rogue Fuel Economy
The Nissan Rogue is one of the more fuel-efficient compact SUVs you can find on the road today, and that's true whether you opt for front-wheel drive or all-wheel drive:
Nissan Rogue FWD Fuel Economy: 26 mpg city and 33 mpg highway
Nissan Rogue AWD Fuel Economy: 25 mpg city and 32 mpg highway
An Xtronic® Continuously Variable Transmission is standard across all FWD and AWD Nissan Rogue models.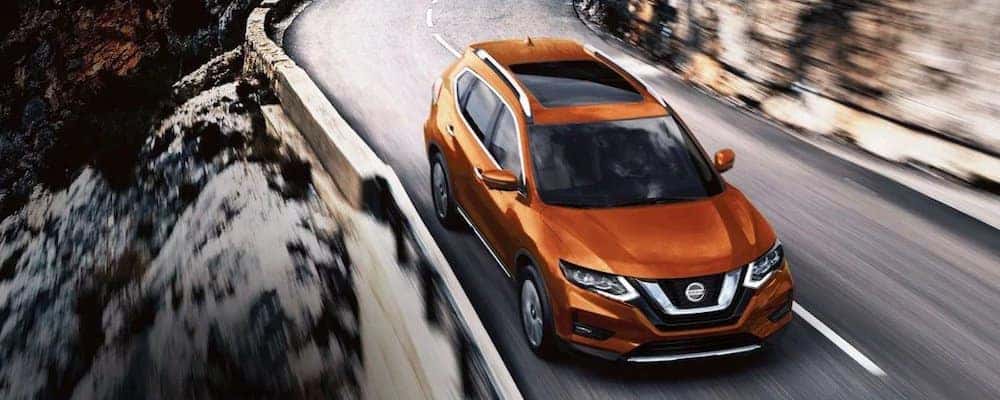 Test Out the Nissan Rogue AWD at Suntrup Nissan!
If you want to fully understand the capabilities of the Nissan AWD system, consider taking the Nissan Rogue SV AWD for a test drive. If you'd like to see how the system functions in another Nissan SUV, consider the Nissan Murano! Also, look into the Rogue interior, check out the Nissan Rogue fuel economy, learn about Rogue pricing, and read up on the Rogue reviews to get a closer look at the features and specs of this Nissan SUV. Whichever Nissan you select, today's a great day to schedule a test drive at Suntrup Nissan then visit one of the best parks in St. Louis.
Contact our team to get started, find out about our other models, or even learn more about brake fluid with our experts. Also, be sure to check out our selection of Nissan Rogue lease offers and to compare the Nissan Rogue vs. Honda CR-V. And remember, if your AWD light is on your Nissan Rogue, be sure to contact our service specialists!
More About Nissan Rogue Features
St. Louis drivers in the market for a new, capable, and stylish sport utility vehicle can end their search with the 2020 Nissan Rogue. With all the interior features, safety technologies, and high-performance you need from a family vehicle, you're sure to enjoy your daily commutes. And of course, it's been designed with a stunning, self-expressive…

Are you considering purchasing or leasing a 2020 Nissan Rogue near St Louis? With three distinct trim levels for you to choose from, you can pick the perfect 2020 Rogue to enhance your drives from St Louis to St Charles. Learn more about Nissan Rogue price by model with help from the team at Suntrup Nissan. View Inventory Contact…

At Suntrup Nissan, we're frequently asked: "is the Nissan Rogue AWD?" Have you've been looking for an all-wheel drive Nissan Rogue? Every driver in the Saint Louis region wants a vehicle that can handle snow, mud, and other sorts of inhospitable terrain. So, if you've started to explore the new Nissan Rogue, and you're wondering, "is…