It's not rare for our finance team to hear, "Can I get a car loan with bad credit?" The answer is yes! Even if your credit score is less than ideal, a quality Nissan vehicle is not out of reach. At Suntrup Nissan in the Oakville area, our finance team is here to help you figure out how to finance a car with bad credit. We want to help you find the new Nissan you need for drives in and around Afton.
---
How Can You Finance a Car with Bad Credit?
Our finance team works closely with all of our customers to ensure that it's as hassle-free as possible to secure a bad credit car loan. You can even start your car financing process immediately when you apply for financing online to get pre-approved. Once the application is complete, you are able to work directly with our finance experts. We want to help you find a payment plan that fits your lifestyle and budget.
What Do I Need to Do to Get a Car Loan with Bad Credit?
If you're in the market for a bad credit car loan, you can take action to ensure that you're in the best position possible for your arrangement. Our finance team will work with you closely to be sure you are making the best financial decision possible, but be sure to consider the following.
Look at your budget to see how much you will be able to pay each month.
If you can make a larger down payment, it is a good idea to do so.
If there are a few steps you can take to clean up your credit report, try to do so before applying for a loan.
Choose a car that fits within your budget. Do not opt for any extras that you don't need.
If you have any questions, do not hesitate to ask.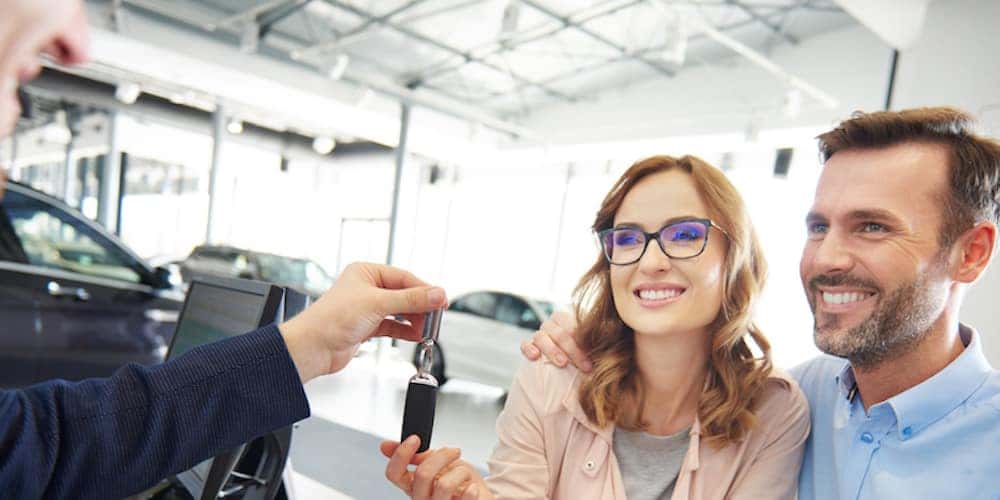 ---
Try to Boost Your Credit Score
When you take out a car loan with bad credit, your score will improve with consistent payment? So long as you make payments on time every month, your credit score will see substantial growth over time. When you have a higher credit score and a better credit history, you will have more borrowing power in the future. That means you'll have an easier time securing lower-interest loans and credit cards near Mehlville.
Finance a Car with Bad Credit with Suntrup Nissan
Are you ready to take charge of your finances with a bad credit car loan? Contact us, and our dedicated finance team will get the ball rolling for you!
---
Explore Our Models
The Nissan Frontier is built to help you take on the Oakville roads, but you can also make a lasting impression in more ways than just performance. The Nissan Frontier comes with plenty of color options to help you create the ideal model that matches your unique personality. Explore the different Nissan Frontier color options…

You need a midsize truck powerful enough to handle anything you can throw at it in Oakville. That's why you should take a closer look at the 2021 Nissan Frontier towing capacity. With Nissan towing, this pickup can tow a maximum of 6,720 pounds when properly equipped, enough for the toughest jobs. This is the…

The Nissan Sentra combines high-level performance and exceptional fuel economy into one compact vehicle. The 2021 Nissan Sentra fuel economy allows you to get up to 29 mpg city and 39 mpg highway on the Oakville roads, allowing you to spend less time at the gas stations and more time on the open road. Explore…